​This site is designed to provide resources and websites for additional learning and reviewing, as well as to keep track of assignments & due dates.
​*Notes are located in the Weekly Blog Section.
**Attachments & hyperlinks with additional info are highlighted RED!!
upcoming due dates:

---

REpurpose project


blueprint: THURS 6/7
psa: mon 6/11
Build: wed 6/13

Biodiversity Retakes: THURS 6/7

Biodiversity Quiz:

FRI 6/1
nutrient cycles pogil - Tues 5/29

---

---
---
Disclaimer: I cannot claim that all material listed on this website is mine originally. Throughout my years of teaching, I have gathered resources from many different sources and from other teacher sites.
---
Powered by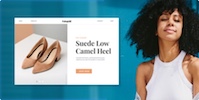 Create your own unique website with customizable templates.